Dailies for 04.28.2005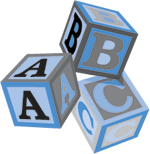 HELLO!!!!!!
It's NUCLEAR, not NOOK-YU-LER!
Good Grief!!!!
Dailies for 04.26.2005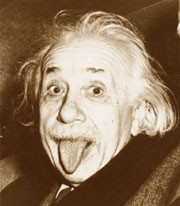 I am always overthinking everything.
Today Gussie told me that I should sign all of my blog entries (is it entries or is it posts? I want to make sure that I get this right. I really think that I might have some sort of "I-have-to-try-to-be-perfect-even-though-I-know-that-that-is-a-completely-impossible-and-an exhausting-waste-of-time-" disorder). Like I was saying, Gussie thinks that I should sign all of my blog posts —
"Stay tuned! Because I am going to keep you posted!"
(You know what? Now that I think about it, I'll bet that it's entry until you hit the "publish" button , at which point it becomes a POST!)
Again, like I was saying, Gussie thinks that ending my posts with that signature each and every time will make me famous. Well, what she actually said was that at this signature could actually become like my trademark and that, at the end of all of my (eventual) talk show episodes, all I will have to do is say:
"Stay tuned!"
And then the audience would finish by saying:
"Because I am going to keep you posted."
or would they actually say
"Because YOU are going to keep US posted"?
(There I go again overthinking.)
Let's just give it a test drive, shall we –
Stay Tuned! Because I am going to keep you posted!
(You know, she's right. This is going to make me famous!)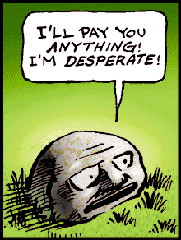 Last year, I finished my first book! Hooray!
It took me a year to write it. I wrote a chapter a week. I dunno, I think it's pretty darn good and I'm not basing that just on my own biased opinion. My husband Auguste thinks it's GREAT! My 10 year old daughter, Gussie, thinks that it is the best thing since That's So Raven, (but again she's 10 and still thinks everything I do is heroic. I expect that will change in about, oh…the next 5 minutes).
Anyway, so I have written this book called Get Piggy With It! 52 Days, 52 Ways to Jumpstart Your Life. It's based on this joke that's not all that funny but you'll get the point –
Have you heard the one about the bacon and egg breakfast?
Answer: The chicken's involved. The PIG is COMMITTED!
(See, it's not all that funny but you DO get the point!)
The book is good!
so why hasn't the bidding war between publishers started yet.
I think that they may be a wee bit concerned that the book might not be able to hold it's own up against Chicken Soup For the Soul, but it will! Really! And they don't have to take my word for it. All they have to do is ask Auguste and Gussie!
Now that I have cleared up this misunderstanding, I expect that the phone will start ringing off the hook. Just give it a day or two. Those publishers will be camping out on my doorstep.
Stay tuned because,
I am going to be keeping you posted!
Dailies for 04.22.2005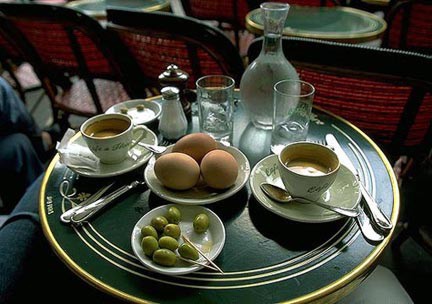 You are familiar with the Power lunch? Well, you really have not even begun to live until you have mastered the art of —
The Power Sip.
Oh Yeah! –
The Power Sip!
Here is how it goes:
1) make a date with a friend
2) clear an entire afternoon
3) order your favorite snack (the food is not the focus, although it is essential)
4) order a hot drink (you can't Power Sip on something cold. No. No.) to sip i.e coffee or tea
5) linger over your lucious cup of something hot until you can't linger a moment more.
Note: You can't Power Sip with just any ol' someone. You have to pick a super sipper. This is not for the inexperienced. Also, choose someone who vibes on your same wavelength. You know what I'm talking about! Husbands and boyfriends just won't do. And, you can not not not absolutely not Power Sip in just any ol' place. You need a quaint, chic ambience. In other words if you can't be in Paris pick a cafe that makes you feel like you're there.
Now, in a place where they don't care how long you stay, settle in and sip for as loooooong as it takes to say whatever there is to say about everything. Catch up on the events of your life while you nibble your snacks. Discuss current events while you knit pick that annoying thing that one person keeps doing that is driving you nuts! Order a piece of whatever chocolate they have while you get advice about the thing that nobody else would understand, and then…
…go buy yourself a pair of shoes!
Dailies for 04.21.2005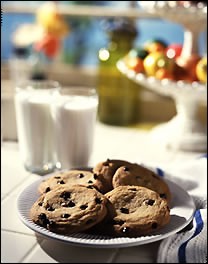 In a recent conversation my 10 year old daughter, Gussie and I were having regarding current events:
Gussie: Who is Johnny Cochran, Mom?
Me: Oh, he's the attorney who defended O.J. Simpson on the double murder charge.
Gussie: Who's O.J. Simpson?
Me: Exactly.
Dailies for 04.19.2005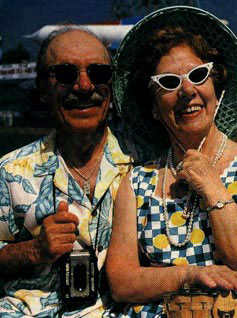 Yes, I can. I can say it. I can spell it and yet I can't quite figure it all out –
Yet.
What I know is that it is a very cool way to share your thoughts with others, but that's as easy as it gets for me.
Little did I know that blogging is a whole world unto itself.
And,
while I've gotten lost in it, I find it fascinating!
Now, in order to survive in Blog world, as in any other foreign place, you need to speak the language. For instance did you know that Blog is actually short for Web Log? There are Pings, and Trackbacks and RSS feeds. Trust me, you have no idea what this stuff is. Not to mention the Moblog (not to be confused with Mo' betta), PHP, Posting and Podcasting. And do you know how to vertical blog? I didn't think so.
Not to worry, though. There are a lot of resources out there that can help. For starters the Blog Herald has a great article called Understanding BlogSpeak. It's a great place to start.
There is also a great book by Hugh Hewitt called Blog: Undertanding the Information Reformation That's Changing Your World. This book gives you a basic understanding of the relevance that blogging has and will continue to have.
Blogging is fun and it is fast becoming the preferred communication vehicle of the future. So, learn the language and take the trip. You'll be glad that you did!
Dailies for 04.18.2005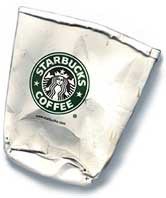 Earlier this year I unintentionally got some information about healthy eating. (Now I think I was better off living in the dark). I found out all about how bad sugar and caffeine are for you, not to mention milk. So, in a noble attempt to do the right thing, take a stand for my health and exercise a little bit of self control I swore off (oh, gosh)
My Starbucks!
While I may be eating healthier than I ever have, and while I feel better and stronger, my new healthy habit does not make room for one of my true loves –
My Starbucks!
I love you Starbucks and I miss you with all of my heart. I miss the way you used to greet me every morning. I miss waiting in that long line with all of the other addicts, paying way too much for something that is oh so very bad. I miss walking through your doors and feeling like I'm home. I miss your foamy, frothy, chocolaty taste and the way that your desserts would call to me as I would wait in line to order my Grande, Skinny Mocha, Extra Mocha –

Whip IT!
Whip it. (Can you feel my pain?)
Every time I pass you by (and you are everywhere) I pause and choke back a mocha starved tear.
I may have lost a pound or two and I'm feeling better than ever, but I vow that we will one day be together again.
Until that time, my mocha,
Farewell.
Dailies for 04.17.2005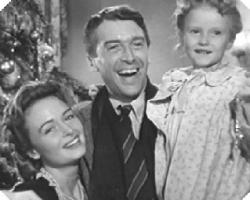 What do you want?
Imagine that you were living a life being who you want to be, doing what you want to do and having what you want to have. Imagine that you are someone who does not wait around to live! You Carpe Diem instead of waiting around. You Go For the GUSTO rather than let opportunity pass you by! Don't you?
Now, imagine looking back at the end of your life and having no regrets. What would have to have happened for you to say one day that you indeed LIVED your life and thrived and that you in fact have no regrets?
You can have what you want but, not by just wanting it!
You have to take action and you can start today.
A friend introduced me to this new and very happnin' website www.43things.com. It is a very cool way to answer the question "What do I want to do with my life?" You're asked to make a list of things that you want to accomplish. You can share your list with others and peek at what they've put on theirs. You can ask for help in achieving a goal or announce to someone that you have accomplished something that they want to do themselves.
I went and started to list the things that I was interested in doing, eventually. Things like 1) Buy an apartment in Paris or 2) Eat Ethiopian food in Ethiopia 3) Start a movement. I listed 11 things so far, but I intend to list all 43. Try it! It's a lot of fun.
Imagine not waiting around! Imagine being in action! Imagine that you start making happen today!
What are the 7 things that you would need to accomplish to consider your life to have been a success and a life of no regret? Click on "Leave Your Comments" below and let me know!