Dailies for 02.28.2006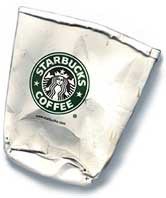 FYI -
Sanka is not coffee.
It's not.
Dailies for 02.24.2006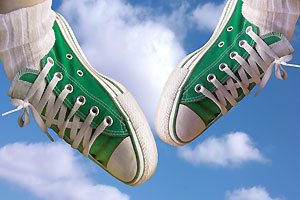 "He doesn't court poetry."
That is what I said to describe someone to Auguste today –
"He doesn't court poetry."
How sad.
Later I thought that, out of all of the things that anyone could ever say about me,
I hope that
"She doesn't court poetry.",
is never one of them.
Dailies for 02.21.2006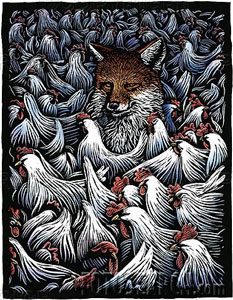 Does it really count if you –
"follow the LAW"
if you've got the power to just keep changing "the LAW" to suit your needs, and that is what you do?
I mean, just because something is legal –
Does that make it right?
It was 8:00 in the morning and I was on my way to the dentist to –
get a ROOT CANAL.
This is nobody's favorite thing to do.
On my way, I bumped into a friend who happens to also be a parent of a friend of Gussie's at school.
"What did you to for Winter break?" she asked.
"I stayed in New York and got caught up on some work", I responded — reluctantly.
And even though I knew that I would live to regret it, I asked her anyway–
"What did you do?".
I had bitten the bullet.
"Oh! We went to 'PARADISE'. A beautiful secluded island where people like Mick Jagger vacation. We rented (famous designer whose name shall be withheld)'s house. It was staffed with 15 people and we were waited on hand and foot the whole time!"
(This is what I get for askin'…)
She went on to tell me all about eating on linen table cloths, using silver utensils for every meal, and –
"The staff"!
"The staff" was so attentive that:
"If you "droped a t-shirt it would be washed and hanging in the sunshine, folded and on your bed ready to wear before it even hit the ground."
I listened and listened and listened and I graciously asked questions, as I compared my Winter break to hers.
Then I decided that –
I would rather go get that ROOT CANAL…
Dailies for 02.17.2006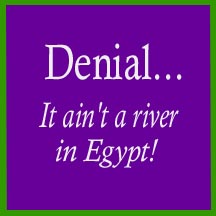 When I weigh everything, and I mean EVERYTHING that has gone wrong in these last years,
when I weigh that against the Monica Lewinsky thing –
I dunno.
If I'm weighing both sides,
the Monica Lewinsky thing doesn't seem all that bad, does it?
I mean really…
Dailies for 02.14.2006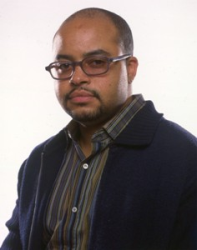 Each week I get the opportunity to interview people who are doing great things and making a difference. Check out this excerpt from my interview with an inspriational and creative force, Brett Wright.
His fifteen years of experience in the music, internet, publishing, advertising and fashion industries have established him as an innovator in delivering brands to urban culture. Mr. Wright is co-founder and CEO of the Harlem based NuAmerica Agency now in its 5th year.
Wright's positions have included serving as an original member of The Source Magazine, senior director of marketing at Uptown Records, vice president of Loud Records, vice president/general manager of Volcano Entertainment and vice president of marketing and A&R at RCA Records, president of Yo! B. Consulting and president of Hookt.com. Under Wright's marketing vision these companies established their respective marks in their respective industries:
DR: For you — success, what is that? I know it's the question that everybody throws out there.
BW: It changes. For me success is content and happiness. It's never been about money for me. When I made the most money in my life, I was the most miserable. Just 'cause I hated what I did. I hated the people that I did it for…
DR: Really?
BW: Yeah. There was a lot of resentment around working for the almighty dollar and the almighty man.
For me it's really about finding a balance between content with my family, with my spirit, with my business. I don't deal well with stress so I don't like to be in stressful situations so as much as I can, I try to control my own destiny to some extent and be in a position to just be happy with where I am and live in the moment and try to better the next moment. That's really what it is for me.
Success is:
We struggle everyday to build the business bigger and better so everyday that we get to play, is content for me.
Dailies for 02.13.2006
So —
You're suited up. You're on the court. The whistle blows. The GAME begins.
You're breathin' hard, but you're in shape. You're looking good, it's all in place.
You're ready. You're running. Sweat's flying. You're working.
You dribble. You pass. You shake. You bake.
The clock ticks on.
Tick tock. Tick tock.
You're ready. You're running. Sweat's flying. You're working.
Still dribbling. Still passing. Tick tock. Tick tock.
No shot.
You may have heard the expression "being on the court". But have you ever stopped to consider that you could actually be "being on the court" without really "being in the game"?
Dailies for 02.09.2006
Last night Sly Stone emerged from wherever he hs been.
I was one of the fortunate who got to watch him perform as the Grammy Awards were handed out, and as I watched I remembered how my parents never had to worry about getting a babysitter at the last minute when we were little kids, because –
Dennis Hilgendorf lived across the street.
Dennis Hilgendorf was this 16 year old white kid who loved to babysit for us because he loved my Dad's music collection. As far as Dennis was concerned, he was getting paid to listen to great music; great music that his parents forbid:
Sly Stone, Ike and Tina, Jimi Hendrix…
Why would he ever say "no" to that?
He would just sit all night long in front of that stereo and get lost in the music that defined a generation.
Last night Iwatched Sly Stone and it took me back to a happy place.
Dailies for 02.07.2006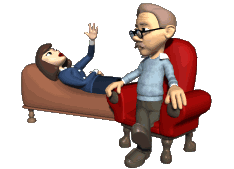 It's what his father used to always say to him — my friend Bob:
"Well, if you can't take a whole load, a half a load'll do."
To this day –
Bob still hasn't forgiven him.
Dailies for 02.06.2006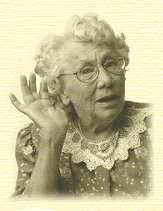 I watched Oprah's Interview with Dave Chappelle this past week.
I was riveted because what I saw was a man unwilling to be manipulated and used. What I heard was a blow for freedom. What I witnessed was the ushering in of a -
NEW BREED!
Perhaps it's not conventionally wise to say what it is that you really think, but quite frankly,
I am tired of status quo and I suspect that I am not alone.
I am tired of "playing along"; of behaving. I am tired of living in the generation of compromise perpetuating a culture of fear. People are afraid to be who they really are because there might be consequences if you ruffle the feathers of "the machine". So, what we are left with is mere survival and a tolerance for mediocrity.
The machine didn't create Dave Chappelle and the machine will not bring him down. Dave Chappelle succeeded because people are ready for something authentic.
I know that I am not alone. I can hear you out there.
Next Page »