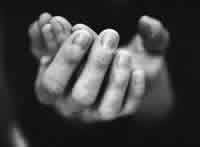 Dana Reeve died last night.
When I heard the news I was, at first, happy that she is free to be with her husband, Christopher Reeve. Then I was sad because I remembered that she has a teenage son.
Then I thought about:
What a legacy they have left behind for him.
Dana Reeve has been quoted as saying that
"Life isn't fair so stop expecting it to be."
She and Christopher Reeve lived their lives to the fullest, never feeling entitled, with a commitment to leave something behind for others. They loved each other deeply and without condition and they gave that to their son.
They leave behind a legacy of loving, giving and living, for their son –
for the world.