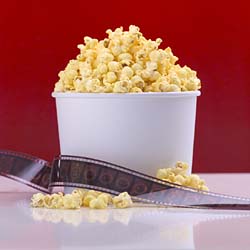 Remember when I shared that Auguste and I get up early on Sunday morning so that we can watch a movie, well this Sunday morning's movie was Schultze Gets the Blues.
Schultze Gets the Blues is a German movie about a salt miner who gets laid off before he is due to retire and is left with all kinds of time on his hands. He discovers The Blues one night on the radio and after that he dreams of the American South. He sets off to pursue his dream of "coming to America".
Thursday afternoon I was talking to a friend about living life on the edge, taking risks and going after what it is that you WANT. We reflected on a quote that we had talked about before that basically says:
"If we stay put, we will surely die. If we go forward we only might die."
I wondered as we were talking whether or not staying put as in staying comfortable and in fear of stepping out, is kind of the same as being dead as in six feet under. I am still wondering about that.
One day we will all, how should I say it — not be here any more?
In the movie Schultze died. But when he died, he was truly living!
Just go for it… You might as well…