Dailies for 06.30.2006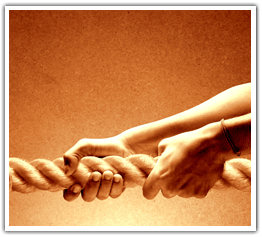 Competition is not a dirty word.
It's not.
Dailies for 06.26.2006
So –
You're suited up. You're on the court. The whistle blows. The GAME begins.
You're breathin' hard, but you're in shape. You're looking good, it's all in place.
You're ready, you're running. Sweat's flying, you're working.
You dribble. You pass. You shake. You bake.
The clock ticks on.
Tick tock. Tick tock…
Dailies for 06.19.2006
Warning: A year from right now, you will no doubt look back and wish you had started today.
Imagine.
Right now, right where you sit at this moment –
Imagine.
Where do you want to be in one year? What do you want to be doing? Who are the people that you want to know? How do you want to be known?
We all have dreams. We dream about what we want for ourselves and for our lives. We all have ideas. We have ideas that we want to share and make real but sometimes we get caught up in looking too far down the road. Trying to take "it all in", trying to consider the whole enchilada will leave you freaked out, stuck and stopped.
There are no magic seven secrets to success; no 10 step guarantee. But there is –
Dailies for 06.12.2006
When I really like something I like to experience it more than once.
If I find a book interesting, I'll read it more than once. If I love a song I will play it endlessly. If a movie inspires me, I'll watch it over and over. I do that. I do that because each time I do…
Dailies for 06.08.2006
"He'd really rather not."
This is what my friend Paul told me about how his father-in-law feels about living with pets.
Paul and his wife have three cats and a dog. Neil, his father-in-law , who happens to live with them, is not a really big pet person.
"As far as Neil and the pets go" Paul says, "He'd really rather not"
"Would't that go great on a t-shirt?" I thought.
Think about it.
"I'd really rather not"
in –
BIG BOLD LETTERS!
It would just handle so much…
Dailies for 06.01.2006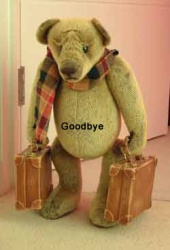 I caught him –
doing something so very uncharacteristic.
It's about 6:45 AM and as he walks by her room, he smiles nervously and gives a slight, somewhat formal nod "hello".
It's almost like flinching.
I feel that I have to mention to him that I have witnessed this moment.
"What was that all about?"
I ask.
"I know enough to steer clear of her in the morning"
he declares as if he is surprised that I even have to ask. And yes, I do know from wence he speaks.
When I re-enact for him what he has just done, we laugh until we cry.
"Ridiculous"
is what we conclude.
The nerve of her to "hold us hostage",
And —
how lame are we?
Don't mind us, we just live here.
Don't mind us, we're just responsible for your well being and the reason that you're here.
Don't mind us, we just feed and clothe you everyday
Don't mind us…
Summer camp…(Shhh…Hurray!)