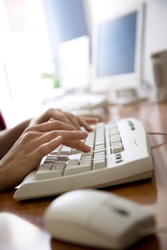 When a man chooses to endure adversity in an effort to discover the limits of his own potential, he elevates his conversation and nothing stays the same. When any one of us determines to run our own race out loud, willing, shamelessly to chase a possibility through the fire and in spite of the pain, we risk finding out that we really do have something important to say.
Possibility dictates that it must be pursued. Greatness demands that you pay a handsome price. I have failed, over and over to challenge myself to go the distance. I have declined to pay the price. Discouraged and yet pretending not to be, I have toyed with the prospect of surrendering and admitting to defeat.
Still –
I want to know for myself what there is to know about the reality that exists on the other side of resignation and self doubt. I want to really try one day. I want one day to fly.
Do I really believe that it's never too late to begin again? Am I courageous enough to risk finding out that I do have something more to say?
I am confronted by the deadly strain of resignation; the kind that quietly haunts you everyday. I am challenged by the reality that –
you've got to really chase a dream…