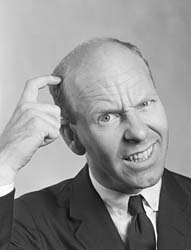 He was six years old and it was the first day of first grade. His Dad walked him to school and as he dropped Auguste off he gave him instructions about how to conduct himself now that he was in the first grade.
Auguste shared that he remembers thinking "Why is he talking to me like this — like I'm a baby or something? I am a man. Doesn't he get that?"
That's kind of like the unexpected thought that I had recently about dogs.
In hanging out with a friend and her adorable dog recently, I could have sworn that there was a moment when I locked eyes with her dog and I know that cute little pooch was thinking to herself :
"Why is she talking to me like this — like I'm a dog or something?"
1 Comment
No comments yet.
RSS feed for comments on this post.
Sorry, the comment form is closed at this time.