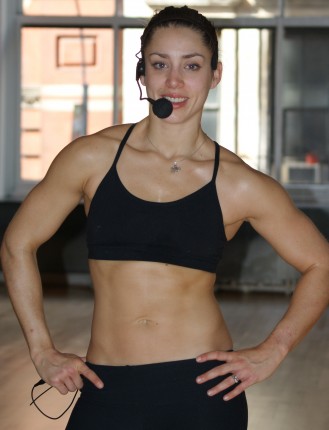 Name:
Rachel Buschert Vaziralli
Age:
I will be 30 years old exactly a month from today.  So, I am 29.
Where are you from:
Virginia Beach, Virginia
Where do you live:
Brooklyn, New York
Occupation:
I am a Group Fitness Instructor.
100 Years from now what do you want to be remembered for:
I want to be remembered as someone who inspired people and motivated people to be all that they can be.  That sounds like the Army ad but, yeah.  I do this job everyday because I want to encourage people to just discover their potential and to tap into everything that they can be.  It's not always only physical.  I feel that everything that you do in the group fitness studio is applicable to the outside world and that is what I hope I get across in my classes.
37 Comments
No comments yet.
RSS feed for comments on this post.
Sorry, the comment form is closed at this time.