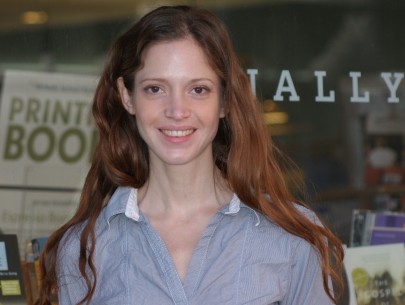 Name:
Sarah McNally
Age:
34 years old
Where are you from:
Canada
Where do you live:
New York, New York
Occupation:
Owner of an Independent Bookstore
100 Years from now what do you want to be remembered for:
The only thing I really ever wanted to be was a writer and instead I don't write at all.  I spend my entire time working at the bookstore.  I think that I am just like everybody else – my self identity has almost nothing to do with my life.
I really believe in the power of literature to change the world and keep the world a sustainable, beautiful place.  So I guess  I want to be remembered for keeping the fire burning at least for another few decades…
No Comments
No comments yet.
RSS feed for comments on this post.
Sorry, the comment form is closed at this time.