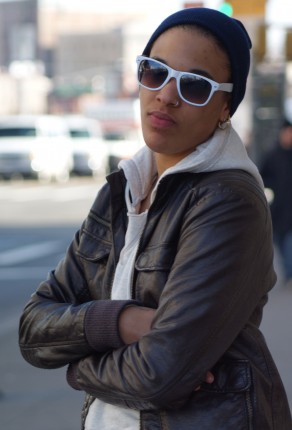 Name:
Sabrina Washington
Age:
23 years old
Where are you from:
I am from Elmira, New York
Where do you live:
I live in Brooklyn
Occupation:
I am a full time student.  Right now I am unemployed just livin' it up in New York City trying to pursue my dreams.  I come from a small town between "nowhere" and "goodbye" and I'm here trying to be an actor.  I am a television and radio major.
100 Years from now what do you want to b remembered for:
100 Years from now I want to be remembered for making a change in this world, making a dominant change in this world and being remembered for being just a beautiful person, making people happy.  Anything that I can do to make someone happy, to make them smile – just being remembered for my presence in a good way.
2 Comments
No comments yet.
RSS feed for comments on this post.
Sorry, the comment form is closed at this time.