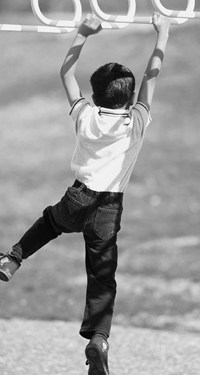 Sometimes life leads you to a fork in the road and you are faced with the question:
Which way do I go?
But if you are lucky, life will lead you to the top of a very high cliff with nowhere else to go but straight ahead. Then you are faced with the question:
Will I trust that I can fly?
– Dana Roc
3 Comments
Hi

My name's Victoria E & I just surfed onto your blog from BlogExplosion. Since I'm here, checking out your thoughts, I figured I'd take the time to say hi.

Victoria E
http://victoria-e.com/wordpress

Comment by Victoria E — 9/28/2005 @ 9:42 PM

Hi Dana,

I too found your blog via blogexplosion. Now I come back because I like the clean lines and simplicity of your blog as well as the way you say so much with so few words. I on the other hand, can ramble on forever, I'll still say a lot, but you might get tired of reading before you get to the heart of the matter…lol.

Keep up the great work.

Peace,
Dee
RSS feed for comments on this post.
Sorry, the comment form is closed at this time.