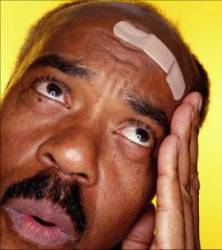 There are no real rules of engagement when it comes to returning emails.
Ever notice that?
Now I am someone who emails a lot. Emailing has become my primary form of communication because it can be really efficient if you have a lot of communicating to do.
One of the habits that I have developed is, replying to an email as soon as I read it — right away. And there are some people that I email that clearly have developed this same habit.
On the other hand, there are others who email ya back –
Oh—–WHENEVER.
We've got to figure something else out! Sometimes I'll send an email on, say Monday, and I get a response back on Friday and by then, I don't even remember what I said. (especially if the person has an AOL account because their replies don't include the original message — what's up with that?)
Anyway, as if I didn't have enough to contemplate, now I've got to worry about trying to figure out who's got what kind of email habit so that I can sort out:
Who only checks emails once a week
Who doesn't check email at all
Who just forgot to get back to me
Who would rather communicate by phone
Or,
Who, unlike me –
just has better things to do.
29 Comments
We AOL users have to check a special feature to have what you wrote in the e-mail. I don't like that feature. Maybe none of us AOL folks like it.

Comment by Shari — 10/24/2005 @ 5:49 PM
RSS feed for comments on this post.
Sorry, the comment form is closed at this time.