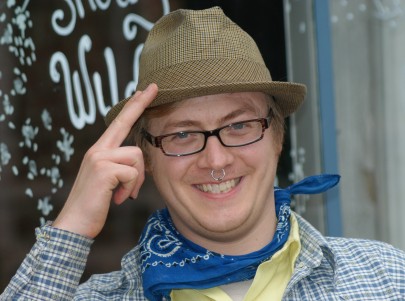 Name:
Charles Hendee
Age:
31 years old
Where are you from:
I am from Southern Missouri.
Where do you live:
I live in Fort Green, Brooklyn
Occupation:
I am a research Scientist at the Games for Learning Institute at New York University where I studied the physicality of human interfaces with a focus on educational game settings.  Also, I am the CTO of a small tech start-up and Co-Owner of Snowy Wilderness, a boutique and gallery.
100 Years from now what do you want to be remembered for:
I want to be remembered for helping games in education get to a point where there are effective in a scientifically validated manner to help our very technologically savvy youth get educated in a way that is not based in a 19th Century educational model.
No Comments
No comments yet.
RSS feed for comments on this post.
Sorry, the comment form is closed at this time.