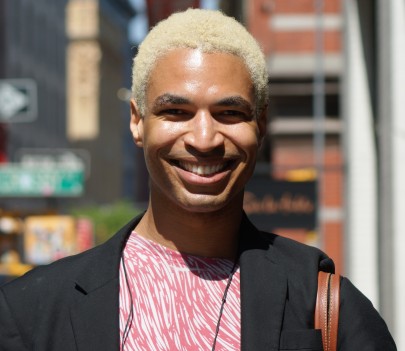 Name:
Don Peavy
Age:
33  years old
Where are you from:
Fort Worth, Texas
Where do you live:
Jersey City, New Jersey
Occupation:
I am a chef and I also ahve my own food product line , Rawstachio, www.rawliciouspv.com .
100 years from now what do you want to be remembered for:
I've started a new project…
I have always envisioned people growing their own food and having these little farms in the city.  I think that now is the perfect time for me.  I worked in entertainment, but I love food, especially raw food.
So, in 100 Years from now if we're not gone, I'd like to see people move toward raw food and move toward growing their own food instead of this globalized entity.  I would like to have been a part of that.  I feel like people are reconnecting with so many things and I feel like food is a great place to start the reconnection…
No Comments
No comments yet.
RSS feed for comments on this post.
Sorry, the comment form is closed at this time.