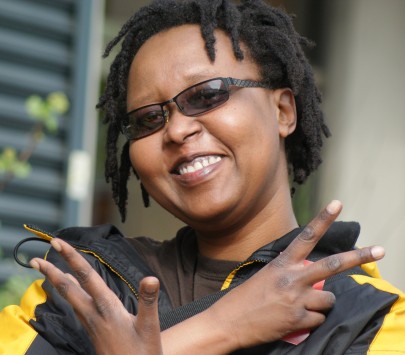 Name:
K-a-g-e-n-d-o  M-u-r-u-n-g-i
Begedo Murungi.  Righteous.  From Kenya…
Age:
I'm turning 40 this year in December.
Where are you from:
I was born in The Republic of Kenya.
Where do you live:
I live in Brooklyn.
Occupation:
I am an Independent Filmmaker otherwise scrounging like the rest of the rats in the rat race trying to make a living…
100 Years ago what do you want to be remembered for:
I want to be remembered for bringing the Mau Mau to the forefront in our fight to kick out the British from our Sovereign land.
2 Comments
Thanks Dana! Your camera is fantastic1 Thanks for REFLECTING my spirit!
RSS feed for comments on this post.
Sorry, the comment form is closed at this time.