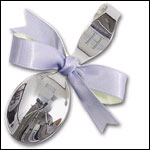 Auguste was numb, disappointed and quite frankly –
he was heartbroken.
He asked me to just give him a moment alone to be with his thoughts. He reassured me that he would be fine
"I just need a minute", he says.
I walk away, leaving him sitting at the dining room table, confident that he will indeed be fine in a few moments. He never wallows in anything.
As I walk away, I am reminded about how important it is for parents to teach their children about disappointment and how to effectively deal with heartbreak. Stuff happens in life. As a matter of fact, I think that I am going to use this as an opportunity to teach Gussie about disappointment.
I peek my head into Gussie's room. She is chatting happily on the phone with one of her friends. She looks up and, being sensitive, she whispers:
"Is Dad going to be alright?"
I assure her that he'll be fine — "just needs a moment to pull himself together."
Anxious to get back to her phone call she says:
"Mom, tell Dad that there will be other plays. Just because I didn't make the play this year, well I'll just try out again next year. Not making the play is good for me. It builds character, right? Just remind Dad that there will be other plays."
"O.K.", I said.
But that is "Daddy's girl". So, I take a deep breath and I am bracing myself for the –
long long road to graduation day.
1 Comment
No comments yet.
RSS feed for comments on this post.
Sorry, the comment form is closed at this time.