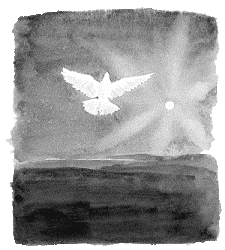 Last night redemption paid a visit to my hometown.
My brother-in-law, Tony (my sister's husband) attended the screening of the movie After Innocence in my hometown, Madison, WI.
AFTER INNOCENCE tells the dramatic and compelling story of the exonerated – innocent men wrongfully imprisoned for decades and then released after DNA evidence proved their innocence. The film focuses on the gripping story of seven men and their emotional journey back into society and efforts to rebuild their lives. Included are a police officer, an army sergeant and a young father sent to prison and even death row for decades for crimes they did not commitis a movie about.
In 1990 Tony was arrested and charged with rape and robbery.
Tony was innocent.
In 1991 Tony was found guilty and in 1992 he was sentenced to 19 years in prison.
It would take five years of fighting before DNA testing would prove Tony's innocence and in April 1997 –
Tony was set free.
Last night Tony sat on a panel of experts in Madison, WI, the city that had arrested him 15 years ago. Tony participated in a question and answer session after the screening of the movie. Last night city officials were among those that attended. Last night the place was packed, and last night, during the question and answer period "The People" finally apologized and –
Tony finally cried.
2 Comments
The deep healing has begun. Tony will grown more because of this than he probably ever imagined. He stood in his truth — for years and again at the Q&A session — and I'll bet he was never more "real". Congratulations, Tony!

Comment by Lin — 11/18/2005 @ 1:37 PM

We should all see the documentary 'After Innocence'. A heartfelt congratulations to you, Tony, and your family!

Comment by Aug — 11/18/2005 @ 1:55 PM
RSS feed for comments on this post.
Sorry, the comment form is closed at this time.