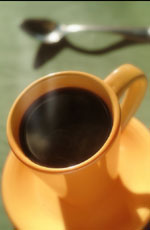 I remember being 19 years old and being terrified.
It was the summer that I interned at Gimbels Midwest as an Assisitant Buyer and Managment Trainee.
I remember my mother and her friend Barbara dropping me off at the Central YMCA. It was where I could afford to stay. It was a cloudy Sunday afternoon. I would start work the next morning.
I remember thinking:
This is the men's YMCA and the toilets are community. How am I going to survive this?"
And I did survive.
It seemed like such a big deal at the time.
The thing that I remember most about that day; the thing that has really served me the most was something that my mother said. I was pleading with her and Barbara not to leave right away. I remember trying to talk them into staying with me for the rest of the day. My mother said to me:
In your whole life it will ultimately come down to you and you so you better get used to being alone. You should also learn how to enjoy your own company; learn who you are and what you are made of."
Her words did not make me feel better at all. In fact what she said as she grabbed her purse to leave, just made me really angry. But her words hovered over me like a haunting, for the entire summer:
"…learn to enjoy your own company…learn who you are and what you are made of…"
I am a survivor. Her words have –
served me well.
No Comments
No comments yet.
RSS feed for comments on this post.
Sorry, the comment form is closed at this time.