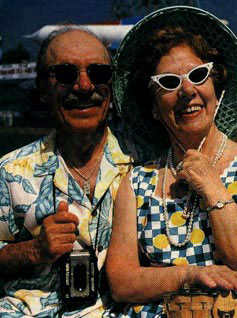 Yes, I can. I can say it. I can spell it and yet I can't quite figure it all out –
Yet.
What I know is that it is a very cool way to share your thoughts with others, but that's as easy as it gets for me.
Little did I know that blogging is a whole world unto itself.
And,
while I've gotten lost in it, I find it fascinating!
Now, in order to survive in Blog world, as in any other foreign place, you need to speak the language. For instance did you know that Blog is actually short for Web Log? There are Pings, and Trackbacks and RSS feeds. Trust me, you have no idea what this stuff is. Not to mention the Moblog (not to be confused with Mo' betta), PHP, Posting and Podcasting. And do you know how to vertical blog? I didn't think so.
Not to worry, though. There are a lot of resources out there that can help. For starters the Blog Herald has a great article called Understanding BlogSpeak. It's a great place to start.
There is also a great book by Hugh Hewitt called Blog: Undertanding the Information Reformation That's Changing Your World. This book gives you a basic understanding of the relevance that blogging has and will continue to have.
Blogging is fun and it is fast becoming the preferred communication vehicle of the future. So, learn the language and take the trip. You'll be glad that you did!
13 Comments
The 'Blog'. Very science fiction like. I visited a number of sites today. I discovered that there is a wealth of ideas, opinions, information, etc. being shared openly on a global scale. Awesome stuff!

Comment by Auguste Roc — 4/20/2005 @ 12:10 PM

Wow what a wonderful tool. Thanks. Dana I really like your blog. I added it to my links lists. Keep them coming; maybe I'll register for the newsletter!

Comment by Miss Krys — 5/3/2005 @ 3:24 AM
RSS feed for comments on this post.
Sorry, the comment form is closed at this time.