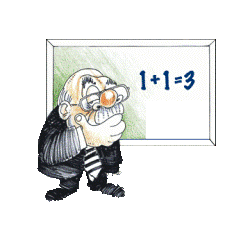 My best friends husband's name is Nick. I love Nick but –
I call Nick Richard.
Here is how that came to be:
"Hey Nick " –
NICK-at-night-
New York kNICK
NICK yourself shaving
Beat-NICK
eth-NICK
pic-NICK
Triamin-NICK
kNICK-knack-paddy-whack-give-a-dog-a-bone
And finally,
Nick-son, as in Richard Nixon. Hence the name –
Richard.
It was really just that simple…
1,604 Comments
Paul & I get this. WE have done this kind of thing so many times with our pets. They all have their original names… and what they are called today. We also have a tendency to call them multiple names. They are pretty smart, they respond to all of their names.

And Amira? She's not even two and I'm not sure I can keep up with all the names we've given her. The first year, my Mom worried that she wouldn't know her real name because we called her by so many different nicknames. (Not to worry… she does, of course, know her name.)
RSS feed for comments on this post.
Sorry, the comment form is closed at this time.