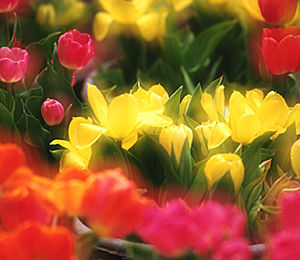 I do not like being in the dark.
I don't like being in the dark because it's hard to see — in the dark.
I like being able to see where I am going. I like being able to discern what's coming at me. I like being in –
control.
Being in the dark requires relying on something beyond what you can logically access.
It requires you to trust.
It is in the middle of the darkness; in the middle, where you are too far in to turn back and where turning back would be more difficult than courageosuly moving ahead anyway — it's there that you realize trusting is,
much easier said than done.
All of that is exhausting when —
it's dark and you can't see.
4 Comments
RSS feed for comments on this post.
Sorry, the comment form is closed at this time.