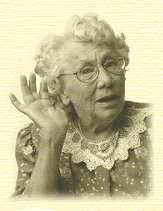 I watched Oprah's Interview with Dave Chappelle this past week.
I was riveted because what I saw was a man unwilling to be manipulated and used. What I heard was a blow for freedom. What I witnessed was the ushering in of a -
NEW BREED!
Perhaps it's not conventionally wise to say what it is that you really think, but quite frankly,
I am tired of status quo and I suspect that I am not alone.
I am tired of "playing along"; of behaving. I am tired of living in the generation of compromise perpetuating a culture of fear. People are afraid to be who they really are because there might be consequences if you ruffle the feathers of "the machine". So, what we are left with is mere survival and a tolerance for mediocrity.
The machine didn't create Dave Chappelle and the machine will not bring him down. Dave Chappelle succeeded because people are ready for something authentic.
I know that I am not alone. I can hear you out there.
2 Comments
Well said…

Comment by Aug — 2/6/2006 @ 2:18 PM

Yeah…ditto…. I was inspired by Dave Chappelle's stand and I will be purchasing his products for a very long time to come. He has become a fearless man and that is a very dangerous man to TV networks and any corporate entity.
Staci

Comment by staci cain — 2/6/2006 @ 2:46 PM
RSS feed for comments on this post.
Sorry, the comment form is closed at this time.