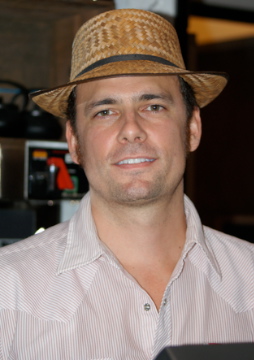 Name:
Andy Laird
Age:
Oooo…I was born in 1974.  November.  So, is that 36 or 37 years old?  36 years old, I think.
Where are you from:
I was born in Connecticut and my whole family is from the Bay Area in California
Where do you live:
Brooklyn
Occupation:
I own a Chocolate Shop with my wife.  I am a Chocolatier and I'm also a Musician.
100 years from now what do you want to be remembered for:
I hope that my music makes people realize that life is the best song you can sing.
No Comments
No comments yet.
RSS feed for comments on this post.
Sorry, the comment form is closed at this time.