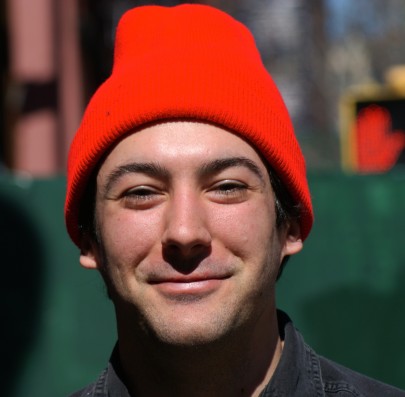 Name:
Tim Hall
Age:
22 years old
Where are you from:
Sault Sainte Marie, Michigan
Occupation:
I work in McNally as a Barista but I start assistant teaching at a charter school in the city in like a month.
100 Years from now what do you want to be remembered for:
I'm actually preparing myself to write the modern epic poem of the 21st century.  So in a hundred years I'd like to be known as "The Homer" of the 21st century.  I want to write The Iliad of our times.
No Comments
No comments yet.
RSS feed for comments on this post.
Sorry, the comment form is closed at this time.