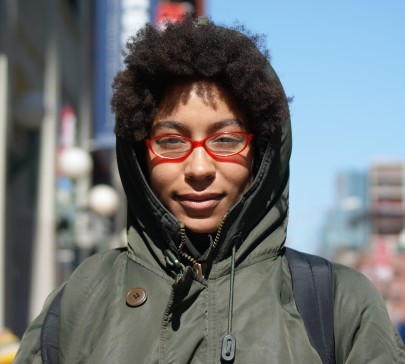 Name:
Rochelle Senteio (It's Portuguese)
Age:
23 years old
Where are you from:
My Dad was in the military and so I moved seven times so, crazy childhood.
Occupation:
Right now I'm a freelance assistant for a couple of directors and I take photos.
100 Years from now what do you want to be remembered for:
I want to be remembered as one of the most influential Black female filmmakers.
No Comments
No comments yet.
RSS feed for comments on this post.
Sorry, the comment form is closed at this time.