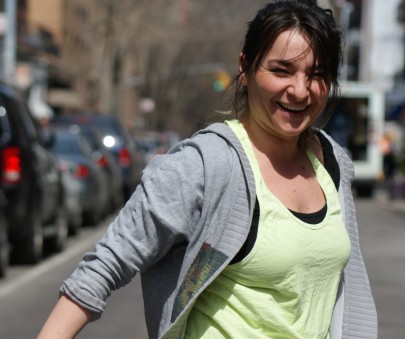 Name:
Axie Szekreny
Age:
I am 35 years old
Where are you from:
I am originally from Transylvania.  I am Hungarian but I was born in Transylvania which is a part of Romania right now but used to be Hungarian territory.
Occupation:
Right now I am a bartender and a waitress and I'm saving for school.  I already finished school in Hungary.  I am a teacher.  I would like to go to John Jay here to do criminology.
100 Years from now what do you want to be remembered for:
For my laugh and for my smile.  I have a pretty smile.
No Comments
No comments yet.
RSS feed for comments on this post.
Sorry, the comment form is closed at this time.