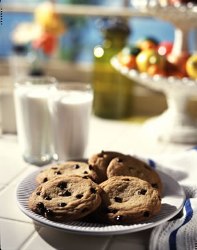 It was the last thing that my grandma said to me before she died.
I think that she knew that she wouldn't be around anymore to give me those pep talks, so she wrote me a letter:
"When things seem difficult, remember to solve each problem one at a time…to stick to your goals, no matter what happens, and go after your dreams…keep your attention focused on the future…Always look for the bright side of things and smile even when you just want to cry."
She wrote:
"Always think of those you love and know that they love you too and no matter how difficult it may seem, you have the ability to make things better."
Then she signed it:
"God loves and He will take care of you.
I love you very very much.
Stay as sweet as you are.
Grandma"
Yesterday Gussie found this letter that my grandma wrote to me. I had it tucked away in a drawer, and she read it. I could see it in her eyes that she took those words and claimed them for herself.
Gussie is learning how to deal with mean spiritedness at school — typical "mean girl" stuff, and a very big deal when you are eleven. I know that "mean girl" stuff is nothing new; that it has existed probably since the beginning of time.
What's nice about the love of a grandma is that –
it transcends the boundaries of time.
2 Comments
This is so very cool. The love of a grandma is a very special thing. My Grandma Clement died Dec 4th, 1981 – and I am still very present to her love for me and belief in me.

I see that you have a heritage of amazing, strong, beautiful women in your family, Dana. Gussie is the latest incarnation of that.

Dear Dana, being a Grandma myself, I loved your Grandma letter. Recently I got a letter from my 13 year old grandson that was so wise and dear, I wanted to share it with you. I hope you don't mind my posting it here. I know it touched me deeply.
Dear Grandma and Grandpa,
I really miss you and can't wait to see you. I really want to see all the changes that you have made in many aspects of your life like having Aunt Violet come and live with you and also getting a dog and a house. I cannot explain how much I miss being in New York with the sights and the sounds and the smells and you and grandpa all to my self. I honestly can say that it was in the same ball park as the cruise and the cruise is one of my favorite memories I have and my trip to New York was probobly as good as that. I know it is expensive and you can't
have me out that often but when I am out you make me feel at home. Usually I cant stand to be away from my mom or even my dad for very
long but when I was with you I didn't get home sick because you made me feel like you were my mom and that I was at my own house I know that you have heard all of this a million times but I feel like it will never be enough to repay you for all of the generous things you have done for me. Once again thankyou thankyou thankyou so much for all that you have done for me not
just in the last year or two but in my whole life. Like putting money in my college fund getting me a cell phone and paying for me to come out many times. Even when we had that discussion in the car about who you wanted me
to be and I didn't want to be that person I realized even the that you said all of those things for my best interest. Thankyou for giving me all the tools that I need to be a good succesful well rounded person in society and
for doing it without question. Also for listening and helping me with my problems with my step Mom things are much better now. You always know what to say and when to say it and know how to give me words of encouragment and even constuctive critizim too. I also realize now that I should have chosen you as
my role model for that paper I did, not Emmitt Smith because of all of the reasons I stated in
this E-mail and also you were not really given the tools that you needed to succeed but you did anyway. If I could do that project over again you would have been my role model. I love you and Grandpa very much and I dont know what I would do without you.
Love,Alex

Comment by Diane Lenz Shanley — 3/13/2006 @ 8:13 AM
RSS feed for comments on this post.
Sorry, the comment form is closed at this time.