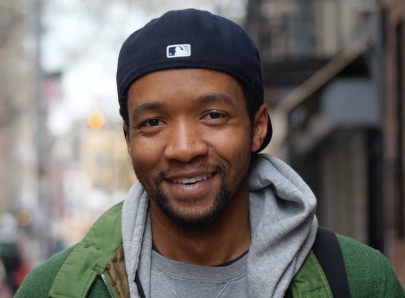 Name:
Woodrow Morton
Age:
32 years old
Where are you from:
Utah, Alabama
Occupation:
I am a filmmaker
100 Years from now what do you want to be remembered for:
Having some sort of an impact on the world that makes it a better place and that causes people to think outside of themselves…Growing up in Alabama I had a very different experience than a lot of Americans with race and class and all of those things and I think its important that we dissect those things and destroy those barriers.  I think in 100 years our society will be far, far different in terms of where we are with race.  Those are the things that I work with in terms of writing and directing.
No Comments
No comments yet.
RSS feed for comments on this post.
Sorry, the comment form is closed at this time.