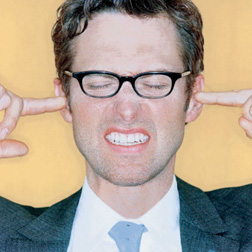 While waiting for the subway this morning,
I saw this man setting up his microphone and amp — he was preparing to perform. He looked like he knew what he was doing; seasoned.
I listened to this guy struggling to play Moon River on his guitar.
It was brutal.
And,
as if his guitar playing wasn't bad enough, he started singing too.
I was standing there thinking that he was really terrible, hoping that someone else would ask him to "Please stop. Please."
Then I remembered the line from Hustle and Flow , that I love so much:
"Every man has a right to contribute a verse."
and it didn't sound quite so bad anymore.
40 Comments
No comments yet.
RSS feed for comments on this post.
Sorry, the comment form is closed at this time.