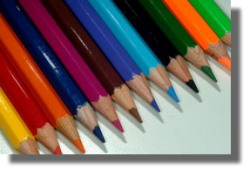 Last week I went to the market to get my usual Muffin for "The Muffin".
I asked for my ususal whole wheat bagels (for breakfast) and blueberry muffins (for after-school snack). As I was about to walk away from the counter, I saw a tray of beautiful baklava — golden and dripping with honey. I asked the girl that had been helping me (she is ususally the one who helps me — reluctantly) if she had tried the baklava, you know,
"Are they any good?"
She truned her nose up — maybe at me for asking what she thought was a crazy question or maybe at the baklava which she thought was just crazy — and she said:
"Naw! I don't eat nothin' my Mama didn't make me. If my Mama didn't make it, I don't eat it!"
"O.K.", I thought. "Wow."
I asked for four pieces of that baklava and I was on my way.
That was a week ago that she said that.
This morning –
it still bothers me.
15 Comments
No comments yet.
RSS feed for comments on this post.
Sorry, the comment form is closed at this time.