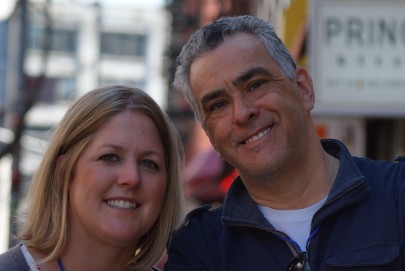 Name:
Jennifer Barker
Scott West
Age:
31 years old
50 years old
Where are you from:
Dallas, Texas
Dopplerville, Oklahoma
Occupation:
Business Banker
Business Banker
100 Years from now what do you want to be remembered for:
(Jennifer) I want to be remembered for my kind heart and my willingness to always want to help people and to give back.
(Scott) I want to be remembered for the legacy of my daughters.  That's why we're here this weekend.  My daughter is performing at Carnegie Hall.  What I want for them more than anything in the world is to be successful and I want them to be kind-hearted and compassionate toward others.
No Comments
No comments yet.
RSS feed for comments on this post.
Sorry, the comment form is closed at this time.