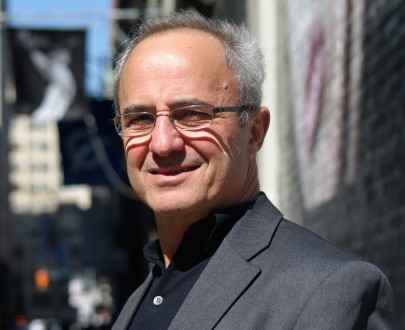 Name:
John Tintori
Age:
59 years old
Where are you from:
Detroit, Michigan
Occupation:
Professor at New York University
100 Years from now what do you want to be remembered for:
Okay, part of it is because I am a teacher:  I heard a quote from William Burroughs a long time ago that the object of a life…I think he said "Any man not working to make himself obsolete isn't worth his own salt" and I've always believed in that.  And so, for me, everything I do is about trying to enable the next generation and the next group of people to do something better than me and forget about me.  So I would rather not be remembered a hundred years from now but I would have liked to have just been a cog in the machine.
No Comments
No comments yet.
RSS feed for comments on this post.
Sorry, the comment form is closed at this time.