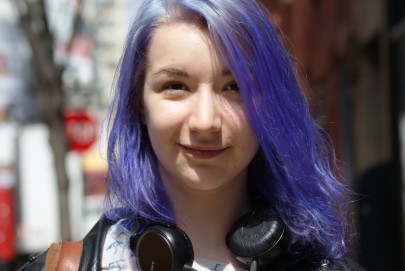 Name:
Holly Goldstein
Age:
20 years old
Where are you from:
I'm from Long Island
Occupation:
I'm currently a student.  I'm studying drama at NYU.
100 Years from now what do you want to be remembered for:
I would like to be remembered for not being afraid to scream and be messy and for helping other people be messy too.
2 Comments
YAHH das mah gurl!!

Comment by Lindsay — 4/23/2014 @ 9:35 PM

I consider myself a pretty clean and organized girl and Holly definitely gets the "messy" out of me.

Comment by sophie parker — 4/24/2014 @ 12:06 AM
RSS feed for comments on this post.
Sorry, the comment form is closed at this time.