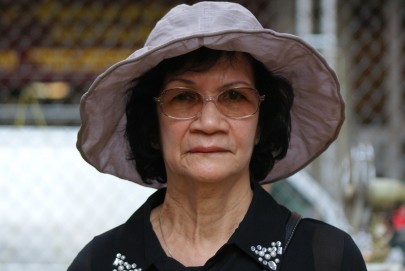 Name:
Theresa Ngo
Age:
77 years old
Where are you from:
Viet Nam
Occupation:
Now I am retired.  Before that I was a Professeur de Francais.
100 Years from now what do you want to be remembered for:
I want to be remembered for coming here from Viet Nam and for raising a family and for sending my children to school and for helping my grandchildren get into medical school.
No Comments
No comments yet.
RSS feed for comments on this post.
Sorry, the comment form is closed at this time.