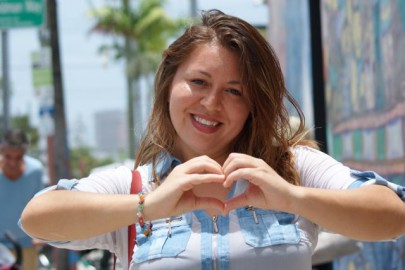 Name:
Sofia Bonilla
Age:
35 years old
Where are you from:
I was born in Ft Lauderdale, Florida.  My father is Columbian and my mother is from El Salvador.
Where do you live:
I live in North Lauderdale.
Occupation:
I am a teacher.  A substitue teacher.
100 years From now, what do you want to be remembered for:
I want to know the woman that recreated people, the homeless people.  got them education, motivation and nurtured through my soups.
No Comments
No comments yet.
RSS feed for comments on this post.
Sorry, the comment form is closed at this time.