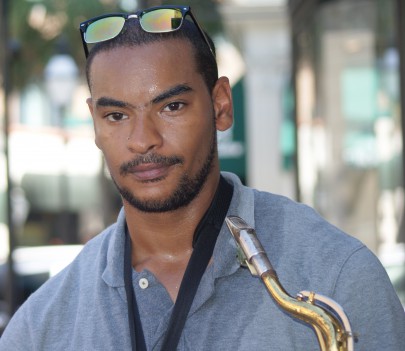 Name:
Christopher Shecut
Age:
30 years old
Where are you from:
New York
Where do you live:
Elgin, South Carolina
Occupation:
I am a professional Saxophonist, at this point.
100 Years from now, what do you want to be remembered for?
"100 years from now? Aw, man.  I want to be remembered for bringing good music into the world and for letting people know that there is more healing than just a doctor.  You know what I'm sayin'.  I like playing and seeing the smiles on people's faces."
No Comments
No comments yet.
RSS feed for comments on this post.
Sorry, the comment form is closed at this time.