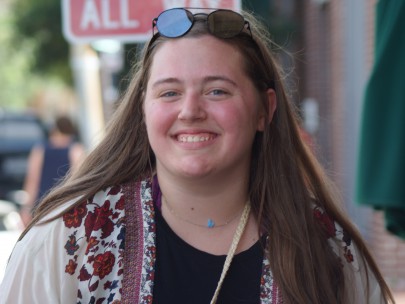 Name:
Kayla Hathaway
Age:
21 years old
Where are you from:
Greenville, North Carolina
Where do you live:
Greenville, North Carolina
Occupation:
I'm still a student but I plan to work in Student Ministries with my church.
100 Years from now, what do you want to be remembered for:
"I want to grow up the Youth.  I want the Youth to feel empowered.  I want to feel like someone cares about them and that they are good for something."
No Comments
No comments yet.
RSS feed for comments on this post.
Sorry, the comment form is closed at this time.