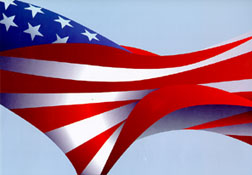 We said goodbye and watched them walk out of sight.
Auguste has a good friend John who is a Colonel in the United States Marine Corp. John and Auguste hasve been friends since they were kids and they have just recently reconnected after years of not knowing how to get in touch with one another. (Google. Thank goodness for Google)
Friday night John was in town and we had dinner with him and his 17 year old daughter.
It was a beautiful summer evening and after dinner, we sat and talked over coffee and dessert until after midnight. Later, we all walked leisurely along New York City Streets. As Auguste and John reminisced I listened and I noticed that time and distance seemed to recede into the background as they shared stories about growing up together. Lots of laughter. Lots of memories.
We said goodbye and watched John and his daughter walk out of sight.
By the end of next week John will be serving in Iraq. God bless him and I hope that things go well.
I hope that we will get to share another summer dinner with John.
1 Comment
No comments yet.
RSS feed for comments on this post.
Sorry, the comment form is closed at this time.