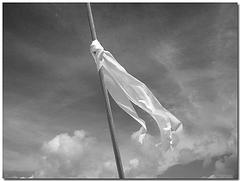 I could insist that he put his socks in the hamper at the end of the day instead of leaving them in the middle of the floor every night, waiting for me to pick up every single morning.
I could make a solid case against his need to open a new jar of peanut butter when half of the old jar is remains un-used.
I could make fun of the fact that, unless I ask him to put on more comfortable clothes at the end of the day, he will stay in his "more formal attire" until he is ready to go to bed.
I could — but I don't.
That he does these things is what makes him who he is.
That I know that he does those things is –
what makes him —
MINE.
5 Comments
RSS feed for comments on this post.
Sorry, the comment form is closed at this time.