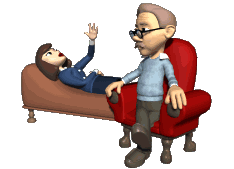 I don't think that it was too much to ask for.
Last night we were out having dinner and I ordered a salad. That is all I wanted was a salad. But not just any salad. I wanted the salad that I had been looking forward to having all day; the salad that is made of :
mesculin, radicchio, mozzerella and parmigiano cheeses, red onion, one olive and a –
thinly sliced pear.
This is the thing that I had been looking forward to — did I mention — all day.
So,
when the waiter told me that I would not be able to have my salad, the salad that I had been looking forward to all day, my heart sank to my feet. When I was told that it was because they did not have a pear, I became annoyed.
As I searched the menu for an acceptable substitute for the salad that I had been looking forward to all day, I came up empty. No other salad would do. I looked at Auguste and he looked back at me as if to say:
"If it's going to make you happy (and consequently, my life easier) go ahead."
So, I did.
I ordered my salad, the one that I had been looking forward to eating all day, and then I discreetly got up from the table, went to the fruit stand next door, bought a pear, asked for a knife, sliced the pear, went back to the table and covertly placed the sliced pear onto my salad.
Mission accomplished!!! It did not take much imagination to solve this problem and, I have to admit that I was a little disappointed that the restaurant did not attempt solve my little pear problem for me.
As she ssprinkled some cheese on her pasta, Gussie, shaking her head, said to me:
"Mom, you are definitely an original."
(I am sure that was calling me weird). She continued:
"One day I am going to write a book about just how "original" you are."
And as I happily swallowed a slice of that pear, I responded:
"Fine. As long as you make me look good…"
To which she replied:
"Exactly."
3 Comments
Did you at least ask for a "pearing" knife? Ok….that was bad, horrible.

Here via blogexplosion.

Chris
My Blog

Girl after my heart…I take your action as one of taking control of the situation or perhaps best said "Taking the bull by the horn."

You conquered the situation with out fanfare (a scene)got the basics for your salad and the valor was discretion…the moral of the story?

There is more than one way to skin the pear! LOL

Comment by TAMM E HUNT — 8/14/2006 @ 1:09 PM
RSS feed for comments on this post.
Sorry, the comment form is closed at this time.