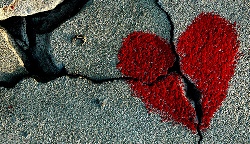 I tried not to stare.
While riding on the subway last week I was compelled to turn around —
can't tell you why necessarily.
As the train approached my stop, I turned back to look. What I saw was a woman, sitting, eyes closed. She had a single tear from each eye, streaming quietly down each cheek.
What had just happened? What was the sad news that she had just received? Would there be someone to hug her when she reached her destination? Would there be a friend who would listen and who would understand?
Touched by her pain, I got off of the train and for about the next five minutes or so, as I hurried to where I needed to be, I couldn't help but wonder –
What and Why?
No Comments
No comments yet.
RSS feed for comments on this post.
Sorry, the comment form is closed at this time.