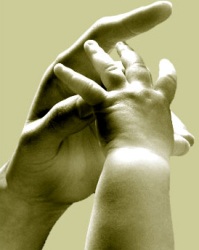 I heard it today and it made me remember.
I remember that, when Gussie was about six years old, she fell in love with the LeeAnn Womack song:
I Hope You Dance
I hope you never fear those mountains in the distance
Never settle for the path of least resistance
Living might mean taking chances
But they're worth taking
Lovin' might be a mistake
But it's worth making
Don't let some hell bent heart
Leave you bitter
When you come close to selling out
Reconsider
Give the heavens above
More than just a passing glance
And when you get the choice to sit it out or dance
I hope you dance
She memorized that song and she would play it and sing her little six year old heart out.
Recently, when Gussie was invited to a slumber party for a girl who she really likes very much, she struggled with whether or not to go because two of the girls who were also invited to the sleep-over have been doing the "mean girl" thing. Gussie has been a primary target. Gussie wasn't so sure that spending an evening with these girls and the bad behavior, was something that she wanted to deal with.
She decided not to go.
Then, about a day or so before the party, feeling like she didn't want to have her life and her decisions dictated by the way that other people might behave, she told me that she would in fact be going.
I have to admit that I was a little bit nervous because I know that slumber parties offer a very unique opportunity for the "mean girl" spirit to really rear its ugly head. But I also know my girl and I suspected that this would be an opportunity for her to find out what she is in fact —
made of.
And she did because –
she danced.
10 Comments
RSS feed for comments on this post.
Sorry, the comment form is closed at this time.