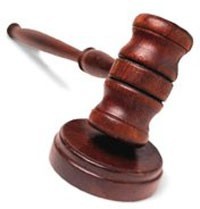 It seems to be happening a lot lately.
Have you noticed?
Someone will say something publicly that they wish they hadn't said or they will make a mistake that they wish they could undo and we, at the level of society,
refuse to forgive.
Really, are we that thin skinned?
Lately it seems that there is this automatic response to people in the "public eye" doing or saying something "politically incorrect".
Can't we make appropriate considerations and evaluate on a case by case basis?
When context is left out of the equation and putting things in their proper perspective is forsaken, what we are left with is dangerous, knee jerk, generic responses and punishments. It reminds me of Salem witch hunting…
Should we really be raking people over the coals mercilessly in every case just because that is what –
"we do"?
23 Comments
Hello Queen Dana,

Your post reminded me of the "foot-in-mouth" remarks Senator Joe Biden made about Senator and presidential candidate, Baraq Obama, as being articulate, bright, and clean to infer that this African-American politician was some sort of an aberration. As a writer, I've learned to respect the power of words and the mental word pictures that can damage a person's psyche beyond repair. We can remove the nail our tongues drive into the heart of our souls, but the whole in our soul will remain.

In my post, Connecting All The Dots, at http://www.whenleastexpected.com, I referred to a popular phrase I had heard as a child that, "sticks and stones may break my bones but "words" will never hurt me to illustrate what I call a "true-lie." It's my heart-felt prayer that the participants in the up-coming presidential election will remain focused on the issues that matter most to the rest of the "blended, extended family members of humanity's emotionally divided global village."

Discovering your website today was like a breath of fresh air. Thank you for blowing some "blog dust" my way and sharing some "link love" with me.

Peace be with you always,
Solomon
RSS feed for comments on this post.
Sorry, the comment form is closed at this time.