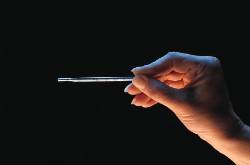 Annoyed, they all kept requesting to be seated at another table.
Gussie and I sat reading as we waited for our lunch to come. Every one who was seated at the table next to us would, after sitting for only a few seconds, turn to us and ask –
"Is your seat as warm as mine is?"
And they all had the same confused scowl on their faces. We would speculate with them that perhaps the bench was built on top of a radiator or something.
We started timing just how long it would take each new person who would sit down, to look over at us, ask the question and then get up and change tables in a huff. No one stayed in that seat for longer than five minutes.
Kinda brings a whole new meaning to the phrase –
"Hot cross buns"
(Which, by the way, if given a choice, I prefer over cold ones…)
1 Comment
No comments yet.
RSS feed for comments on this post.
Sorry, the comment form is closed at this time.