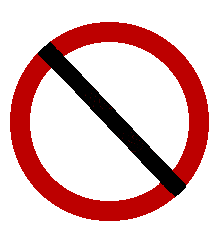 I was hanging out with Gussie the other night — she had invited me to watch one of her favorite shows with her. When one of the contestants on the show was standing before the judges insisting, in the midst of being critiqued, that she had done the very best that she could do, I couldn't resist the opportunity to try and impart a little home spun motherly wisdom:
"When your best is not enough it's not so smart to say that you have done your very best. When you've fallen short of the intended mark, it's not smart to persuade that you can't really do any better than you did; in fact, it's actually not even really true.
None of us knows the full extent of what we are capable of when we are willing to keep putting ourselves on the line.
If we'll be intent upon raising the bar, as opposed to being content with where we are now –
then the sky is the limit Gussie Roc!"
She got annoyed with me for interrupting her show…
36 Comments
thanks for be a positive read. I have found that doing what's right is usually harder than not doing what's right or being just plain lazy. I don't think there is an easy way of gaining a good life. The good news is, quote, "the sky is the limit", let's see how much good we can gain in this life time.

Comment by Melissa — 5/15/2007 @ 10:03 PM
RSS feed for comments on this post.
Sorry, the comment form is closed at this time.