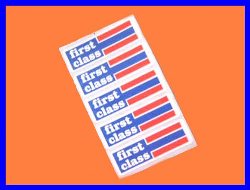 I continue, everyday, to try to increase my capacity to be mindful of how I treat people; everybody – always. I know that one word or a single glance has the power to profoundly impact someone, especially a young someone. Because it is impossible to ever know the full extent of the effect that our words and behavior might have on someone else, it has become increasingly important for me to keep myself in check…
I was flipping through an issue of Vogue this past Friday morning when I stopped to read an acknowledgment about the passing of a popular socialite. She was described as being beautiful and funny, devoted and loving. I am sure that she was all of these wonderful things, but the article brought to mind an encounter that I had had with her years ago…
I had just recently arrived in New York as a graduate student at New York University and I had registered at several temporary employment agencies in order to make ends meet. My very first temp assignment was also my very first job ever in New York City so it symbolized a very important rite of passage for me and I showed up on my first day with a tremendous sense of fulfillment; like somehow, now, I finally really belonged here in the place where I had dreamed of living for most of my life. In other words -
this was a big day!
I was assigned to work at the Museum of Modern Art and on the day that they were hosting the King of Sweden. As the receptionist and the first point of entry, I was given very specific and detailed instructions. There were all of these security considerations and all of this protocol to follow and I was being very serious about all of it.
As the morning went on I found myself relaxing and enjoying myself very much. The museum staff was appreciative of the job that I had been doing and my ability to follow the instructions that I had been given. I had no reason to suspect that the temperature was about to literally shift, as my ability to follow instructions was about to be tested.
She stormed in and she commanded everyone's attention. As she flung herself passed me, I excused myself and asked her to "please sign in". She turned her head slowly and glared at me. Steadfast, I explained that because of events and ceremony that were taking place, I would need to call upstairs and have someone come down and escort her into the museum.
While I don't recall what she said word for word, what I do remember is that she asked me if I knew who she was and that if I didn't, know who she was, that I should. All I did know is that she was fast becoming someone whom I was certain I would never forget. Her words dismissed me then, as someone who didn't matter. I remember that.
I do believe that it is honorable to contemplate the best in people when they have passed away, like the poetic bit in Vogue Magazine. But for me, a "nobody" to her, I just remember being very nervous and sweating as she was yelling and screaming in my face…
Anyway,
reading the acknowledgment of her death and replaying that encounter, made me more than a little bit uncomfortable as I confronted myself about the way that I know that I have treated people on occasion, people who were unlucky enough to cross my path at the wrong place and time — justified because I was busy or late or "IMPORTANT".
I had one last recollection as I closed my magazine:
I was ordering a cappuccino at the counter of a café in an office building in downtown Manhattan. I was paying the girl at the register when without warning, the temperature shifted — ever so gently. The three girls behind the counter stood frozen, mesmerized by whatever they were looking at and so I turned around to see. Standing there trying to order a coffee was John F Kennedy Jr. His kind smile instantly gave the girls permission to relax and be in awe of him. In fact, his graciousness made it O.K. for everybody else in the café to do the same.
I watched him walk through the lobby with his coffee and his briefcase. I kept watching as he bought a newspaper from the guy at the newsstand. I was profoundly impressed. His graciousness inspired.
John F. Kennedy, Jr. died just a few months after that, and the thing that I remembered during all of the tremendous coverage about his death was…
how he smiled so warmly at those three girls…
3 Comments
No comments yet.
RSS feed for comments on this post.
Sorry, the comment form is closed at this time.