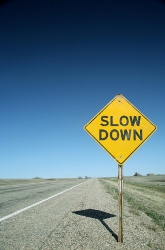 One of the great benefits of summer is that we all collectively give ourselves permission to take a breath, take a step back and take little time off.
Summer is the season of leisure and one of the benefits of being leisurely is that the opportunity to get RE-inspired by things that get missed when we get really busy, RE-presents itself.
If you are at all like me then sometimes you:
Miss the forest for the trees
Throw the baby out with the bath water
Forget to stop and smell the roses
(I never, however, forget to wake up and smell the coffee…).
So as the pace of life slows down for just a moment here and there, I have an inviting stack of books, magazines and articles that I am looking forward to absorbing. Even more than that, I look forward to just slowing down so I can notice what is going on around me.
I look forward to slowing down. I look forward to being -
INSPIRED.
12 Comments
You are inspiring and creative. I live in Seattle, retired, over 55! So, on many levels, my perspective is so different from yours. I love exploring creative peoples' perspectives. "BREATHE", for example, is a perspective on summer to which I cannot relate. One of my creation laboratories is in the garden, particularly my flower garden, so summer is not about leisure at all. I cannot wait for winter, then I can BREATHE.

Comment by Maria Little — 7/22/2007 @ 12:33 PM
RSS feed for comments on this post.
Sorry, the comment form is closed at this time.