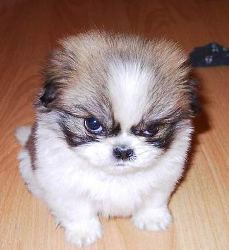 It was really kind of funny…
Gussie and I were watching Little Miss Sunshine when Gussie happened to notice (as only Gussie can), that behind Richard Hoover, who is delivering his Refuse to Lose seminar, are "The 9 Steps to Winning" on the over head projector screen — way in the background.
They 9 steps are as follows:
1. Leaving Loserhood: Finding a New Address in a Winner-Takes-All World.
2. Aspiration. Inspiration. Perspiration.
3. No Hocus Pocus. Just Focus.
4. Say "No" to the Neg Heads
5. Good Enough is Never Good Enough.
6. Trust and Be Trusted.
7. Think Big. Act Big. Be Big.
8. Reject Rejection.
9. Refuse to Lose (really it's just a picture of a winner with his arms raised in th air like Rocky on the steps of the Philadelphia Museum of Art).
We have since aodptetd step 4 and incorporated into our everyday lives, never passing up the opportunity to spot a neg head being negative and call him out on the carpet
SAY "NO" TO THE NEG HEADS!!!
Doesn't it feel great just to say it?!
Inspired, we've come up with our own neg head slogans. In addition to:
1. Say "No" to the neg-heads
We've also now got:
2. Where there is a will – there's also a neg head
3. Neg heads never try. Dreamers never die.
4. Q: Why did the chicken cross the road? A: He was standing next to a neg head.
(to be continued..)
78 Comments
No comments yet.
RSS feed for comments on this post.
Sorry, the comment form is closed at this time.