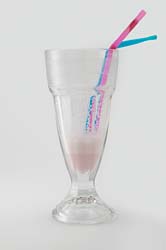 I listened as a father shared a simple story about his five year old daughter…
One day, after taking a big bite out of a chocolate chip cookie she exclaimed:
"This is the best thing that I have ever tasted in my life!"
After which she insisted of her dad:
"Have some!"
It's just a little bit of a story but it made an impression on me because it prompted me to analyze the arguable difference between giving and sharing:
To share with someone is to give of an equitable portion; often times sharing will oblige us to take turns. To give is to offer or place something in the hands of someone else, which, unlike sharing, may or may not require that we make a personal sacrifice.
Learning to share was required of us all when we were growing up. By the time we were five years old we knew what it meant to offer something that we wanted, to someone else who didn't have, and we learned pretty quickly that sharing was uniquely rewarding, even though it came with a cost.
It seems, however, that it is much more acceptable as grown ups to talk about, and to encourage giving. We do that all the time. But somehow, it also seems, that to promote sharing — to encourage that we give equitable portions to someone who may not have, or that we take turns enjoying something that somebody else isn't — would be weird.
Do we just forget, somewhere between being a child and acting grown up, the magic of genuinely and enthusiastically enjoying the big bite that we get to take out of life, such that we are unapologetically inspired to insist that someone that we love –
Taste of what we have and –
enjoy a big bite too?
436 Comments
No comments yet.
RSS feed for comments on this post.
Sorry, the comment form is closed at this time.