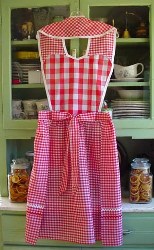 You'd think that the world has ended when Auguste gets a sniffle.
Me?
Woman that I am, I still get up and go on when I am sick — like a trooper. Most women do. Most women, when they are sick, simply continue to do what has to be done; what they have always had to do, pressing past the fever and the chills, as if feeling well, leaving everyone under the impression that they do — feel well.
So, people just keep on expecting, completley oblivious to the fact that I'm delirious and that it takes every ounce of my strength and every Advil in the house to keep going…
I believe I'd rather have me one of those –
Man Colds.
6 Comments
No comments yet.
RSS feed for comments on this post.
Sorry, the comment form is closed at this time.